Partners & Sponsors
Our Sponsors
IoIC is supported by the financial contribution of our sponsors, enabling us to deliver our programme of events and activities and our mission to promote internal communication and employee engagement.
If you would like to work with us and offer your support as a sponsor, there are a number of ways to get involved. To discuss sponsorship packages and find a solution that meets your needs, contact Richard Bowes on 01908 232168 or [email protected]
Platinum Sponsors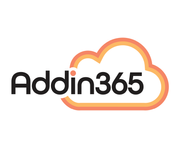 With cutting edge products, we help organisations everywhere maximise their return on investment in the Office 365 platform to support better communications, collaboration and connection of their employees.
AddIn365 has an extensive and intimate knowledge of how to make Microsoft 365 work for you; through project conception to delivery and beyond. With vastly experienced, elite accredited and award-winning staff at the very cutting edge of our industry, we are uniquely positioned to help you meet your business objectives.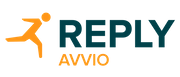 Avvio Reply is a full-service Employee Experience Agency, creating engaged employees who perform, feel motivated and are inspired to bring their best to work every day.
Our focus is on business results, based on human centered design thinking. Taking into consideration all conditions employees face – the physical, the technical and the environmental. Across the whole employee journey. This comprehensive and integrated approach, combined with our ability to offer a truly end to end solution (from consultancy and strategy to creative and delivery), is what makes us Avvio Reply.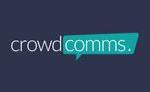 For over a decade we have developed and delivered innovative, intuitive and cost-effective event tech solutions that are trusted by thousands of event planners around the globe. Our market-leading virtual, hybrid and in-person event platform creates engaging, interactive and memorable event experiences for every attendee, whether online or on-site. Packed with interactive features such as real-time video and chat networking, live polling and video breakout rooms, running your event on CrowdComms' event software ensures that attendees actively and effectively participate from any location, before during and after the event.
Our suite of event technology also includes Registration Software, Super-fast Badge Printing Kiosks, Event Apps and Live Streaming Production Services. Whatever it is that you need, we've got you covered. No matter the type of event you're running, our team of remote and on-site support experts ensure that your event staff are properly assisted. Whatever happens, you can count on us to be there, making sure your event runs smoothly.

We're an employee engagement and internal communications agency that throws all our energy, knowledge and creativity into improving the way people communicate, interact and connect in workplaces around the world.
Whether it's a big transformational change, connecting people with the direction of the business, guiding leaders and managers or influencing behavioural shift – we use a resourceful mix of common sense, strategic insight and creativity to achieve truly outstanding outcomes.

At Interact, we help you get the most from the intelligence that sits within your organisation. Intelligence that's locked away: in people's heads, across enterprise applications, somewhere in the cloud.
We do this by giving you feature-rich intranet software that learns how you work; unlocking your collective knowledge by connecting the people, tools and information across your digital workplace.

At LumApps, we believe that employees are your greatest asset. We also believe that engaged and informed employees are more productive and better able to do their best work. Our employee experience platform aligns, engages and empowers today's digital workplaces. We enable enterprises to better communicate with their people, foster culture and collaboration, and provide ready access to the tools and information employees need to be productive. Our product tailors each experience to unique needs of each employee, from executives and managers to frontline workers. LumApps is a true SaaS platform, designed to scale to the needs of today's largest enterprises and is easily accessible across any device or language.

Oak Engage is the all-in-one intranet designed for businesses looking to improve employee engagement, connectivity and communication. Oak Engage provides a modern workplace solution equipped with all the tools businesses need to help bring employees together and facilitate a more united and aligned workforce. With Oak, traditional, efficient intranet software meets the versatility of a modern employee engagement app. Trusted by some of the world's biggest brands including Aldi, Five Guys, ITV and NHS (to name a few) Oak Engage provides employers with the platform they need to revolutionise their operations and employee experience.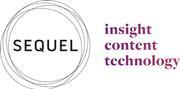 We are Sequel. The employee experience agency that's inspiring people to deliver brilliant business performance.
Our influential insight, captivating content and transformational technology engages, empowers and connects your people - to your business and to each other.

Unily is an award-winning digital workplace solution designed to improve organizational productivity, efficiency and engagement. It offers global workforces the ability to communicate and collaborate from any device, anywhere serving as a driver for digital transformation. Unily serves its customers through offices in Surrey, UK; New York; Seattle and Sydney

Award winning and adopted by 1000's of global corporations, Vevox has established itself as the number one real-time live polling and Q&A app for the workplace. Continuously developing Vevox to ensure it's the sharpest enterprise solution for employee engagement, Vevox's accessibility and patented technologies places an advanced, robust and secure engagement tool in everyone's pocket.

We are driven by the principles of extreme simplicity of use, unwavering quality, and the belief that everyone deserves to be heard, every question counts, and ultimately... internal comms meetings should be unmissable.
Gold Sponsors
The world of work continues to change fast, and we're a team of experts dedicated to helping you enhance your organisational performance through your people. So that you just don't keep up, but stay ahead. We challenge you where we thinkg we should, we as the tough questions, think differently, pursue the best outcomes, and put value at the heart of everything we do - because we care deeply about your success. We understand your world, we're here for you, and together we can make a world of difference.
Silver Sponsors

Trusted. Specialist. International.

VMAGROUP is the partner of choice for all your communications and marketing recruitment needs.

Over the past four decades, VMAGROUP has paved the way as one of the industry's leading recruitment firms. From household names of the consumer world to multinational organisations of the corporate, we have helped build formidable communications and marketing teams the world over.

Through pioneering thought leadership and research, our service remains rooted in a progressive and dynamic understanding of the industry. Our trusted voice has fostered long-lasting relationships with market leaders and hiring teams in all sectors. From mid-level to C-suite, agency to in-house, and permanent to interim, we are uniquely positioned to deliver on varied briefs of all specifications. We have a thriving and diverse network of the very best talent in the communications and marketing arena, meaning your search will always be handled with well-connected, expert care.

We've built our business around phenomenal people. Our consultants are market-savvy, resourceful, dedicated professionals with an unwavering commitment to your search. Your best interests and our bespoke approach go hand in hand to inform a superior resourcing partnership.
Film Partner

We've been creating award-winning films for more than a decade, helping some of the UK's biggest organisations and best-known brands engage their employees. We combine strategic and practical communications experience with a wealth of creative, technological and production expertise, and work with a range of public and private sector clients across financial services, retail, manufacturing, healthcare and education sectors.

We specialise in creating films designed to influence mindsets and change behaviours in support of large scale strategic campaigns. Our focus is on bringing real stories to life and giving employees a voice with authentic, engaging content that delivers real results.