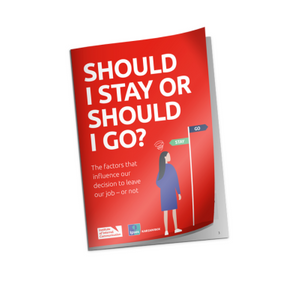 The working landscape has changed for so many people – maybe forever. But has the turbulence of recent years fundamentally changed the way we think about work? Has it influenced people's reasons for staying in a role, or seeking out a new one?

Using data gathered from 3,000 UK workers in March this year, this report examines the key push and pull factors that are most important to employees when considering their existing and potential employers. We hope the findings will help internal communications and HR professionals:
Design effective communications strategies for different points in the employee lifecycle.
Support leaders and managers to communicate about the things that people truly care about.
Effectively tailor messaging for different audiences based on their varying interests.
Prioritise content based on insight instead of instinct.
About this report
Data in this report comes from research undertaken by Ipsos Karian and Box among UK workers in 2023, which led to the production of The IC Index 2023, in collaboration with the Institute of Internal Communications.
A sample of 3,000 UK workers was selected to ensure the ability to dive deeper into results and themes. The sample covered only employees working in large organisations employing over 500 employees. The survey was live from 6–20 March 2023. For more information on the research methodology, see the IC Index 2023.